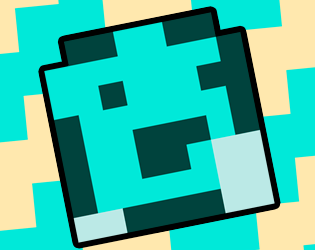 Captain Stargo in User Malicious
A downloadable game for Windows
Can you pass through this short and simple platformer? You may have 100 lives but would it be enough is another matter.
Originally this was planned to be a platformer as hard as 1001 Spikes on a good day, especially considering it had 3 lives at first to hone in on that true arcade feeling, but that was changed during level design to have more content rather than two levels that would be nearly impossible to defeat.
Controls: Z to jump, X to shoot, arrow keys to move and enter doors.

Inspired by: Concept and execution inspired by Mr. Gimmick! and Kirby's Adventure. Really good games.

Artwork & Code: Made by me

Music: All 3 tracks were very generously made by Julian Beutel. Soundtrack to all Pegjam 2016 games he worked on.

Engine: Entirely composed in HaxeFlixel over the PegJam weekend (June 17-19)

Update Logs

Update (no version, June 22, 2016)
Added public release of source code for educational purposes. Also in case anyone wants to do the same thing but with less effort.
Update (v1.01b, June 20, 2016)
Reverted hitbox change as it made game more unfairly difficult (although still beatable)
Update (v1.01, June 20, 2016)
Major fixes:

Updated game to C++ export, should feature better performance
Fixed issues with hitbox somewhat
Level fixes:

Removed blind jump in level 1
Redesigned bottom half of level 7 to not force glitching, removed some enemies, cleaned up jumping portion
Fixed unintentional occasional unavoidable player death on level 8
Redesigned bottom half of level 10 to greatly simplify jumps
Initial Release (June 19, 2016)